Zelus's dedicated in-shop repair team is trained specifically for in-shop repair and testing of smaller hoists and material handling equipment. We're experienced in all makes and models of lever hoists/pullers, hand chain hoists/chain falls, entertainment hoists, plate clamps, electric chain and wire rope hoists. Our turnaround time is second to none!
Hoists may be shipped or dropped off to our primary repair facility in Oakville, Ontario.
ESTIMATE

Upon arrival, your equipment is entered into our system. Then we test it, completely disassemble it and inspect all internal components. If a unit requires replacement of worn or damaged parts, we prepare a detailed estimate for your approval.

REPAIR

Once we have approval to perform the work, each unit is repaired and reassembled, load tested to manufacturer's specifications and painted.

MAINTENANCE

If no repairs are required, the unit is cleaned, reassembled, tested and certified.  

LOAD TESTING

We can provide load testing as a standalone service for new and used units. Additional charges apply.
24/7 on-site crane repairs
Our mobile repair team will arrive at your site without delay with a fully outfitted truck to get your equipment working as soon as possible. Our technicians are quick, reliable, courteous, experienced and have completed regular training so they can service all classes and types of cranes.
24/7 EMERGENCY SERVICE

Particularly when you need critical equipment online fast

SCHEDULED REPAIRS

To improve performance or prevent future problems

DEFICIENCY REPAIRS

Following an inspection so your crane can be certified
For a fast reliable response, call Zelus at 1.866.94.ZELUS to speak directly with our dispatcher, who will send technicians to your site promptly, any time of day or night.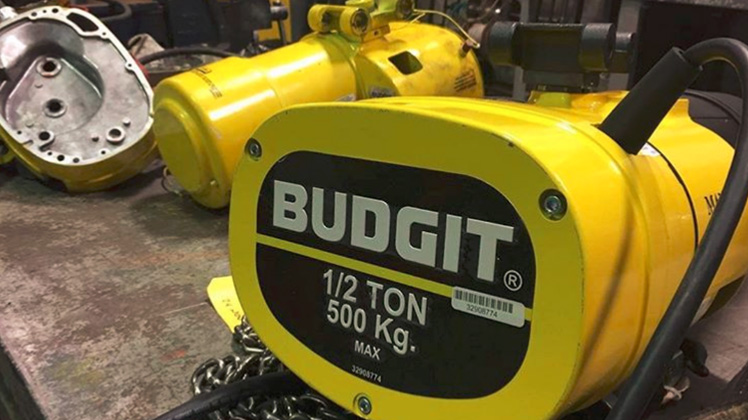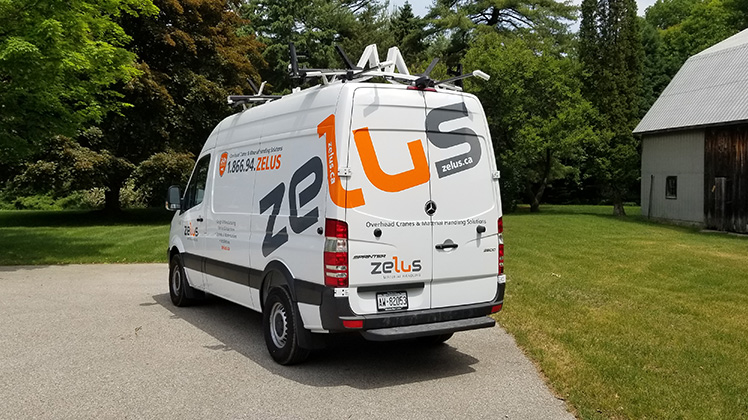 Variable frequency drives

Radio and pendant controls
Are your cranes critical to your processes? Protect your profits with a tailor-made prevention program.